Find Any Hermès Bag.
Fill out the form to get started today.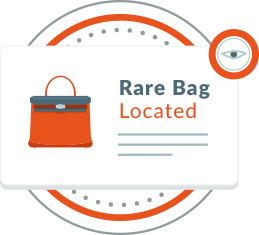 What Is Bag Concierge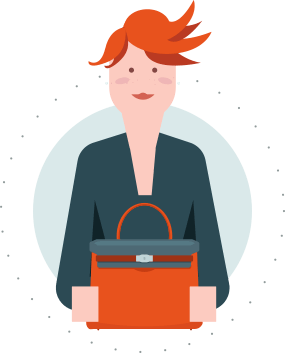 What is Bag Concierge
Baghunter's Bag Concierge service is an exclusive and unique method of finding your dream Hermès handbag. As a trusted name in the ultra-luxury marketplace, we have connected with an extensive number of trusted resellers, providing our experts with the ability to locate any designer handbag in the world. For a one-time fee of $99, you will connect with one of our experts who guarantees to locate the Hermès bag of your dreams within 72 hours, whether it is unavailable in a boutique, a limited edition bag, or an extremely rare/collectable bag. If for any reason we are unable to locate the exact bag you desire, we will refund you the $99 fee immediately!
This unique service is ideal for anyone who has been hunting for a specific Hermès handbag without any luck, has a vision of their perfect handbag but can't find a match in a boutique, auction place, or consignment listing, or any collector seeking the newest addition to their assemblage. The idea for a Bag Concierge service grew from feedback received from Baghunter clients who were frustrated in being unable to locate their perfect handbag. Initially, we tested the service with our VIP clients only. However, after a highly successful testing phase, we have now decided to open the Bag Concierge to all clients of Baghunter for a nominal fee.
No Risk Guarantee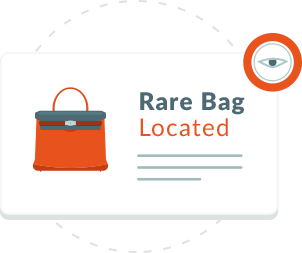 No Risk Guarantee
Our promise to all clients using our Bag Concierge service is that we will locate any designer handbag, no matter how rare or difficult to find. A simple one-time fee of $99 connects you with an expert who will personally look after your request from start to finish. Once all information about the bag desired has been acquired, we promise to find that exact handbag within 48 hours. Once we have located the bag using our network of trusted resellers, you will receive the $99 fee back in the form of Baghunter credit which can be contributed towards the purchase of the bag.
On very rare occasions, our experts may be unable to find the requested designer handbag within 72 hours. In this exceptional circumstance, we are more than happy to fully refund the $99 fee immediately. We fully believe that we are able to locate any designer handbag worldwide and have implemented our no risk guarantee as a statement of our confidence.
Baghunter Trust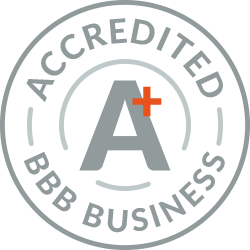 Baghunter Trust
Baghunter is one of the most trusted luxury marketplaces online. We have been covered by numerous prestigious media outlets thanks to our research and knowledge of ultra-luxury handbags and the industry in general. Our ground-breaking studies into Hermès and Chanel handbag values have gained worldwide media attention and recognition.
Baghunter is also accredited by the BBB (Better Business Bureau) with an "A+" rating for maintaining continuous positive customer ratings and a high level of trust as an online marketplace.