Customizing A Designer Bag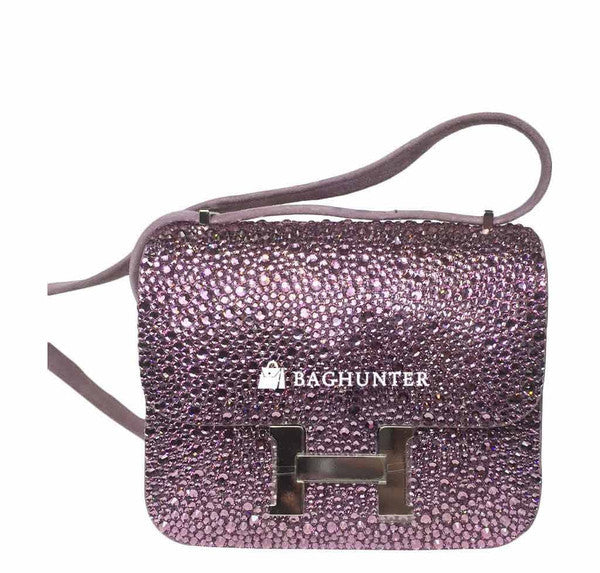 Owning a designer handbag is a great thing to accomplish. However, in most cases, you will have the exact same handbag that others also own, unless it is a limited edition. Are you interested in adding a special touch to your designer bag? Customizing your bag is the perfect way to make it unique and truly one of a kind. Once you've customized it, no one else in the world will have a bag that is the same. Doing something special with your designer bag is a fun thing to do and there are plenty of options that you can explore. Think of how many heads you will turn when you have a designer crystal bag or a Hermes Birkin with some fun print! If you have been thinking of getting your bag customized, now is the time to have fun and make your bag special. Read on to find out what Baghunter can do to customize your bag into a one of a kind dream bag that can't be found anywhere else in the world.
Crystals
Preciosa or Swarovski crystals will add a glamorous shine to your designer bag. This can be done with Hermes, Chanel and Dior bags and normally looks good with smaller bags and clutches. The entire bag is normally covered and can be decorated with different colors of Preciosa or Swarovski crystals. 
Here is a picture of a Chanel handbag customized with clear Swarovski crystals. The bag is listed at $38,000 due to the fact that Swarovski is the best brand in the world specializing in crystal selling. This amazing, one of a kind bag can be found in our Exclusive Chanel Bags & Other Crystal Bags collection. 
This is a handbag from Dior, customized with Swarovski crystals. It is definitely a one of a kind piece and cannot be found anywhere else in the world. As you can see, these crystals normally cover the entire surface of the bag, which results in a glamorous look.
Lastly we have a bag designed with Preciosa crystals. These are also some of the highest quality crystals in the world and are therefore used for the most expensive designer bags.
 This bag uses a wide variety of colored crystals to create a beautiful, unique look. This customized bag is undoubtedly an amazing, one of a kind bag. 
Custom prints
Hermes bags are often decorated with custom print. This can be done with patterns, writing or other artwork. This is a great way to give a designer bag a unique touch, whether you add something meaningful or something that simply looks good. 
Here is an example of a customized Hermes Birkin bag with custom print:
Diamonds - We can customize your bag's hardware with diamonds. This is popular with Hermes bags, where the clasps and buckles are embellished with beautiful diamonds. These are bound to take any onlooker's breath away.
Diamonds 
Diamonds are added to the hardware of many Hermes Birkin bags on the clasps and buckles. This is the most common way that designer bags are customized with diamonds. The picture below is from a $225,000 diamond encrusted Hermes Birkin bag. 
Posted on 11-02-2014